1995-03-30 1995-03-27
Internet Pocket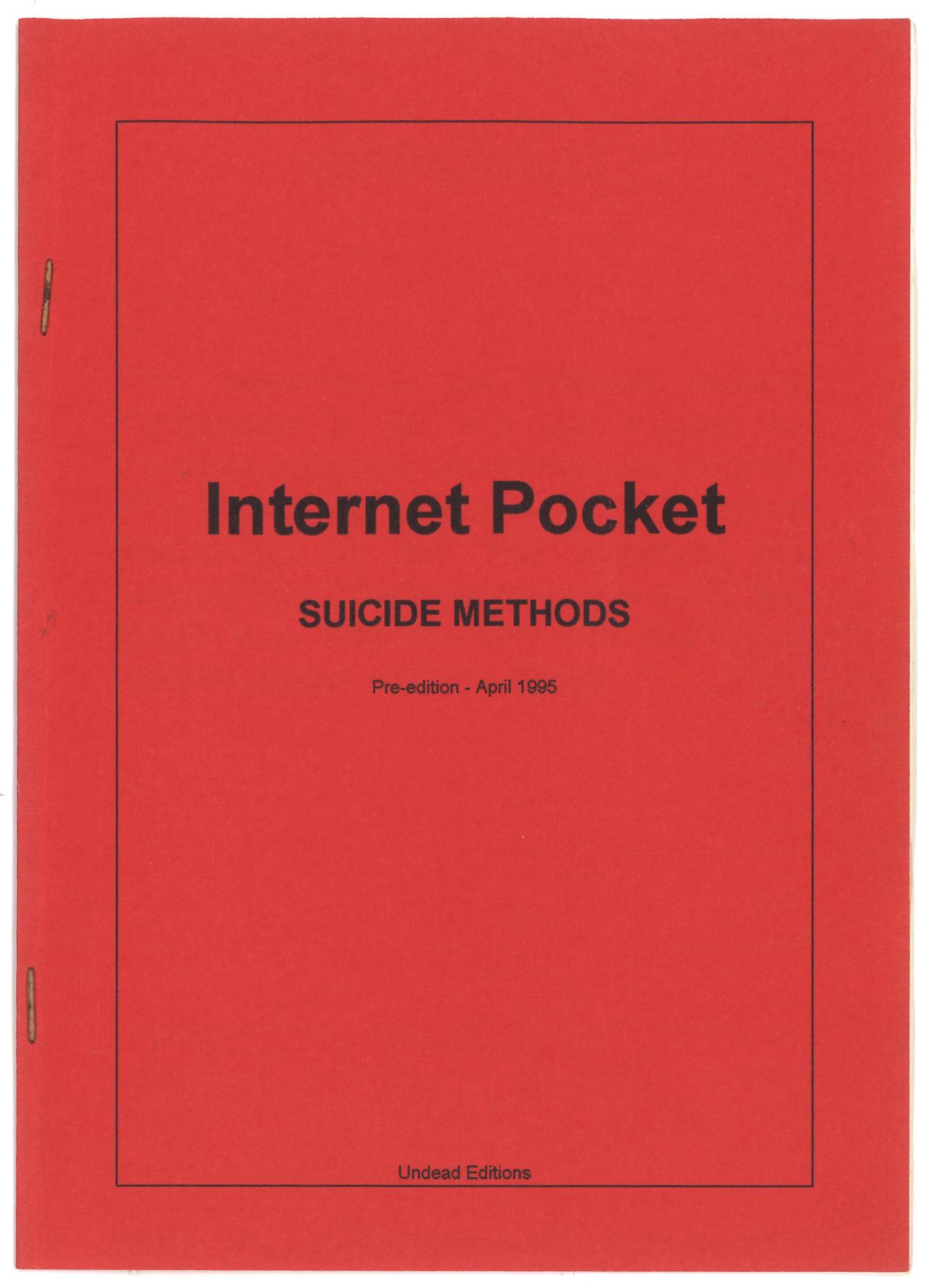 Internet Pocket: Suicide Methods, 1995
Undead Editions

Lancement de la collection de livret (format paperback) Internet Pocket : Pre-edition, April 1995

Manifesto
The purpose of Internet Pocket Collection is to provide access to Internet datas to non-wired individuals.
The colossal amount of datas remaining on the Net expands the knowledge of who has access to it.
We hope that this booklet will help you stay in phase with the world.

En 1995, l'internet et le web viennent d'être ouverts au grand public mais ils ne sont en pratique accessibles qu'aux spécialistes. Internet Pocket proposait d'élargir la diffusion des informations.